There is a really long KamenRider AD at underground walkway near Shinjuku Marunouchi station to promote their latest film "
All Riders VS. Great Shocker
", celebrating a decade run of the latest ( Heisei period ) Kamen Rider series. A whopping total 26 different Riders are set to appear in the film.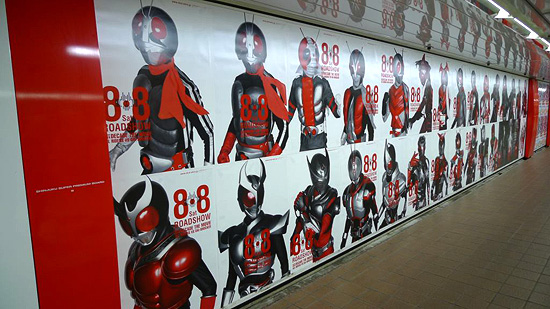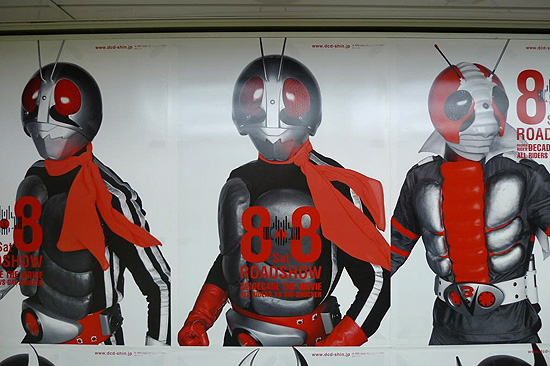 The most classic one V1, V2 and V3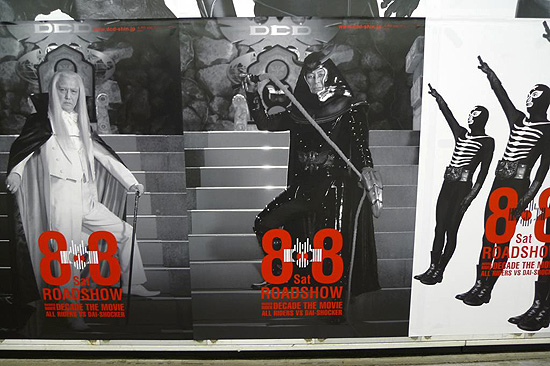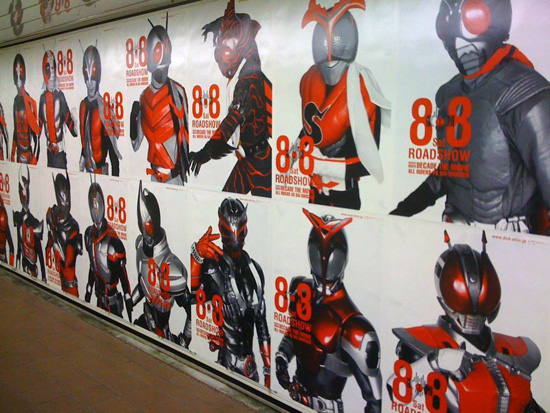 Black and RX is one of my favorite Rider
I like the dual-tone look that can hold all the characters with ifferent color togather, looks really cool. Thanks for Vong yonghow in his blog
halcyonrealms
sharing this and you can see all the KamenRiders image at
941::blog
。The making of "All Riders VS. Great Shocker" on
youtube
。Official Website
http://www.dcd-shin.jp/
。See the more CM of the movie
here
I found any other versions with Riders in color! The movie was released on 08 August already. I don't like the look KamenRider Decade but i heard that the story concept is fun, I may see the movie if i have chance...